Homecraft…. Homework?? – a HTV guide
August 12, 2018
Ok… so the childcare centre my kid is going to just informed us that, due to the increased number of kids coming into the class, we now have to personalize our child's items. Yes… everything from their uniforms, towels, and bags.
It's either we DIY, or they will use a permanent marker!
Alright how many of you are in the same situation as me?
Did you know that you can heat transfer on items, using just a home iron, with Siser materials? Only with our quality heat transfer materials, you can! Specially formulated adhesives allows you to apply without high heat, high pressure, or the long duration needed with other brands.
Simply order your logos (according to your design) through us.. we'll have them developed and sent to you. Note: You must tell us beforehand the items for printing, so we can select the correct material for your job.
And then follow through the simple steps below.
1. Cut out the logos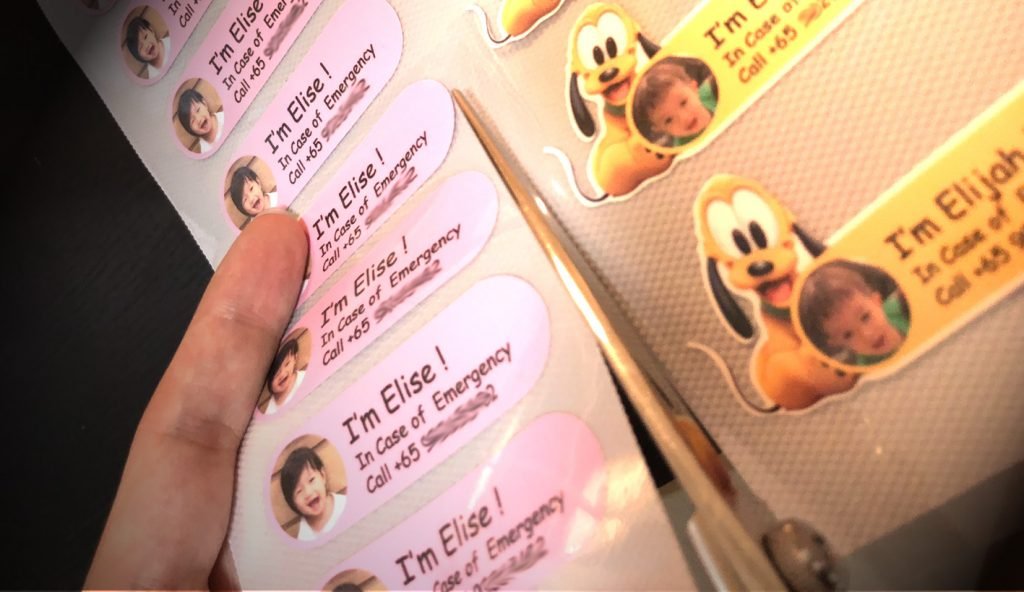 2. Place your item on a hard wooden table top, or glass tables are fine too. You just need them to be flat! Position your logo on the item.

3. Set your iron temperature to medium heat. (2 dots for most common home irons)
Press down firmly with both palms resting on the iron and count to 15 seconds.
4. Remove the plastic carrier… and admire your home 'work'!
Gentle reminder… Remember to turn off the iron after you're done admiring!
If this is what you need, contact us for more details!