Description
Maximize your comfort AND protection! ComfortMask+ Max Fabric Face Mask is here to take care of your daily hygiene needs!
Product Highlights
Fully Machine-washable
Easy outer shell sanitizing
Tailored with adjustable straps for maximum comfort over long usage
Made from multiple layers of durable performance fabrics
3 Different sizes for Adults, Youth (8-14yrs) and Kids (3-7yrs)
Convenient internal name tagging area for personal identification
* Using and washing care: Upon receiving your ComfortMask+, we highly recommend that you personalize your mask by writing your name in the silver rectangle provided for you on the inner layer. This prevents any unwanted mishaps of taking someone else's mask.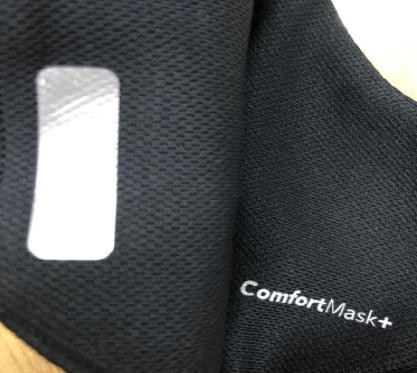 This fabric face mask is fully machine washable. We highly recommend that you use some form of anti-bacterial detergent for a greater peace of mind.
* The primary purpose of this mask is to protect the people around you by preventing your fluids from getting sprayed outside. It also allows you to ha-choo and cough in comfort. Please note that we do not claim that the ComfortMask+ Max is capable of stopping viruses, nor is it marketed as a medical device.